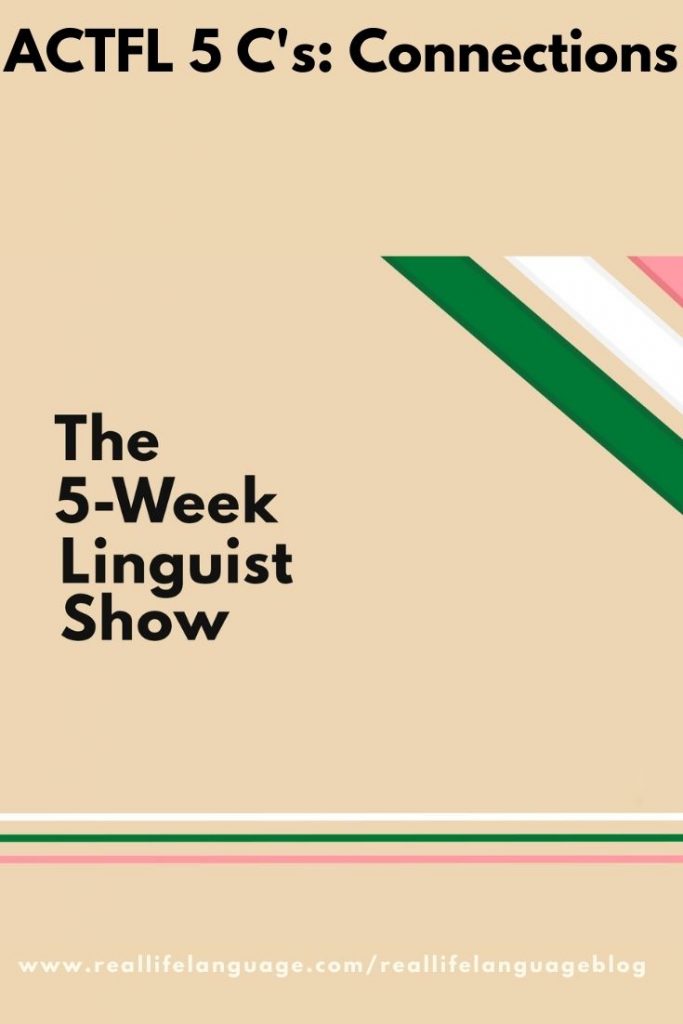 Welcome to the Five-Week Linguist Show! Today, we will be talking about utilizing Connection to learn languages.
(00:31) – The Five C's
(00:47) – Definition of Connection
(01:32) – Using other content areas and ideas to learn languages
(02:07) – The Six Global Themes
(02:23) – Themes under Daily Life
(03:10) – Different connections to history
(04:31) – Building your skills
(05:00) – "Think about all the lessons we can learn from other cultures."
(05:47) – Talking about the Coronavirus
(06:23) – Comparisons
(07:26) – Target Language Textbooks
(07:30) – "Primary School language textbooks offer great insight in learning other countries."
(08:16) – Understanding Mathematics
(08:46) – Documentaries
(08:58) – Language learning with Netflix
For more resources on learning and teaching languages, to get on our mailing list, or to get the workbook for this course, be sure to visit RealLifeLanguage.com/reallifelanguageblog. If you are listening to this episode, don't forget to subscribe and leave us a rating.
Podcast: Play in new window | Download
Subscribe: RSS