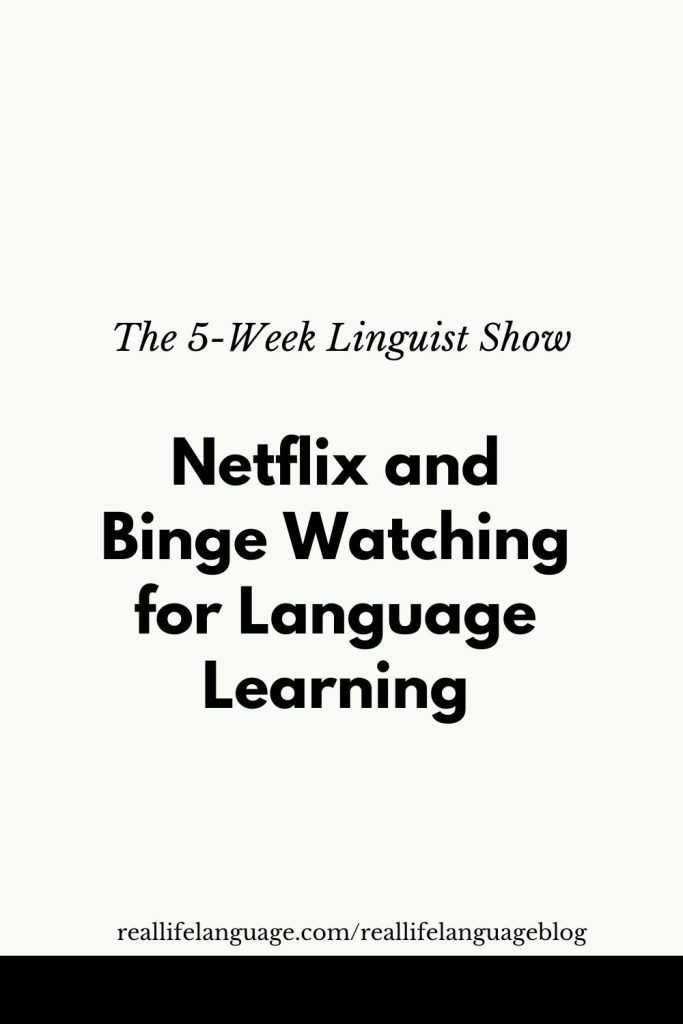 Welcome to the 5-Week Linguist Show. Today, we are in the fourth week of five weeks of pleasurable language learning week, and we are going to talk more about binge-watching.
(0:44) – Access from different contents
(0:52) – Janina's previous way of learning a new language before online content exists.
(01:20) – Binge-watching is a technique to learn a new language.
(01:44) – Contents in Yabla
(03:15) – Language learning using Netflix
(04:07) – YouTube as a tool to learn a new language.
(05:19) – Video ELE is a great platform to learn comprehensive Spanish
(05:46) – Amazon Prime
(06:39) – Exercise Videos
(07:21) – City Walks
(08:13) – Home Walking
25 Ways to Learn Every Day https://real-life-language.ck.page/82ccd204c8
Podcast: Play in new window | Download
Subscribe: RSS