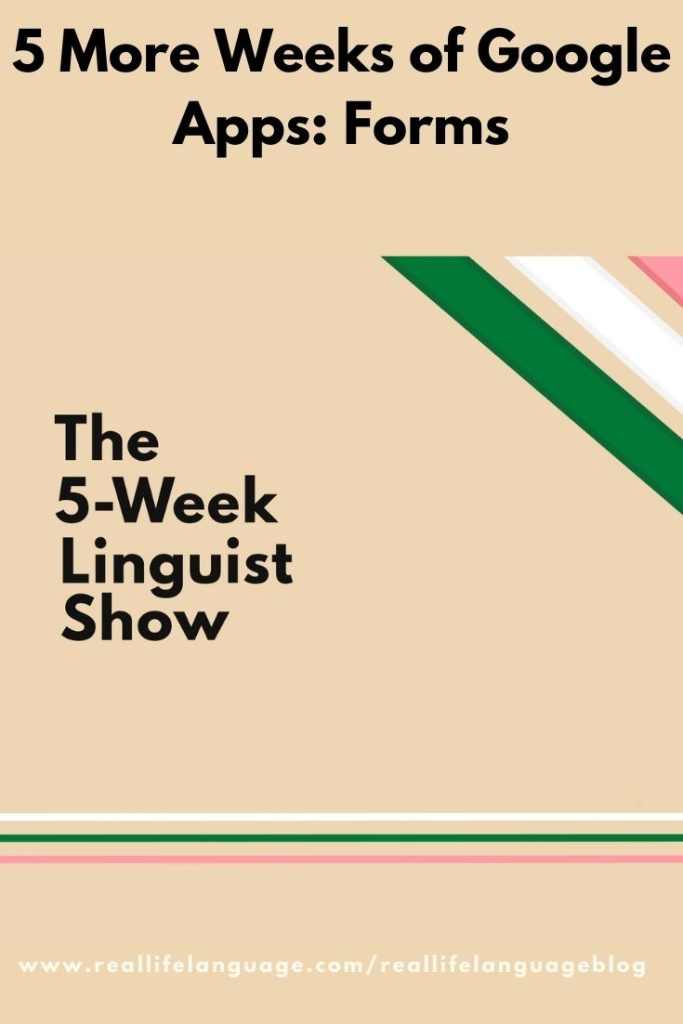 Welcome to the Five-week Linguist Show. We'll talk about how to use Google Apps to learn and teach languages. And this week, we'll talk about Forms.
(0:33) – Google Forms
(0:59) – Comprehensible Input for Reading
(1:37) – Quizzes and Forms
(3:15) – Surveys for Intermediate Level
(4:17) – How would this be useful for Independent Language Learners?
(5:37) – Let me know how Independent Learners use Google Forms 
5 Weeks of Low and No Prep Fun
For more resources on learning and teaching languages, to get on our mailing list, or to get the workbook for this course, be sure to visit RealLifeLanguage.com/reallifelanguageblog. If you are listening to this episode, don't forget to subscribe and leave us a rating.
Podcast: Play in new window | Download
Subscribe: RSS