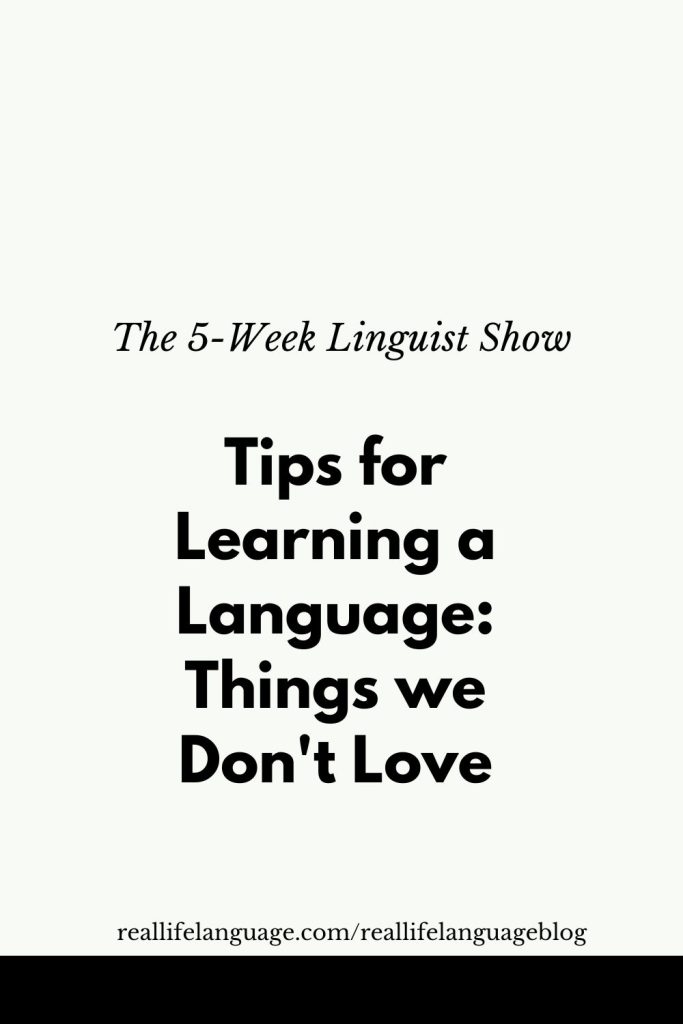 Welcome to the 5-Week Linguist Show. Today, we are in the fifth week of five weeks of pleasurable language learning week, and we're going to talk all about things we don't love.
(0:35) Checklist of the things you don't love.
(01:13) Love for the language
(01:38) Combining your chores with languages
(02:05) Learning a new language should be fun.
(02:41) Find a favorable thing to do while learning a new language.
(03:40) Chat with different people in the world.
(04:15) According to research, learning languages appear to reduce the onset of dementia.
(05:06) Commute
(06:08) Audiobooks on the phone
25 Ways to Learn Every Day https://real-life-language.ck.page/82ccd204c8
Podcast: Play in new window | Download
Subscribe: RSS