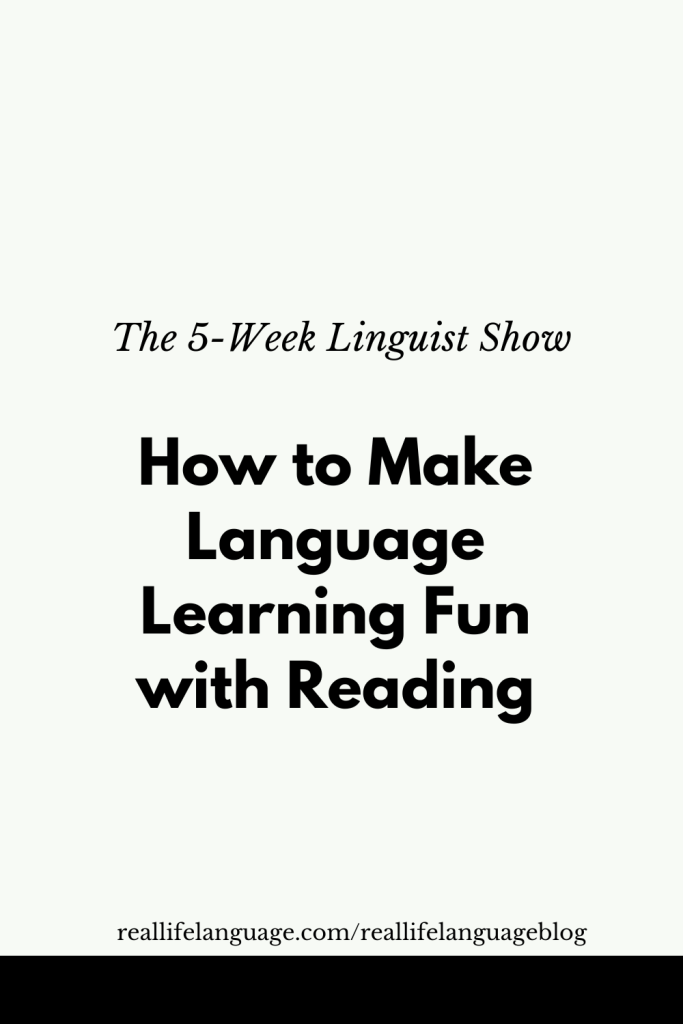 Welcome to the 5-Week Linguist Show. Today, we are in the third week of five weeks of pleasurable language learning week, and we will talk more about reading.
[01:07] Krashen Research on Pleasure Reading
[01:14] Two hyperpolyglots
[01:28] The Linguist website
[02:30] Tim Ferriss
[02:49] Four-hour workweek
[03:17] Mini-retirement
[03:59] An exchange student in Japan
[04:18] Reading for pleasure is one of the most effective ways to learn a language.
[06:22] Reading magazines.
[06:48] A lot of information on various topics that are relevant to your diverse interests
[08:01] Realia
[08:33] A fantastic way to learn about a culture
[09:11] Judith Meyer, a script hacker.
[09:58] We don't want you to get frustrated while looking for your materials; we want you to be able to learn.
25 Ways to Learn Every Day https://real-life-language.ck.page/82ccd204c8
Podcast: Play in new window | Download
Subscribe: RSS