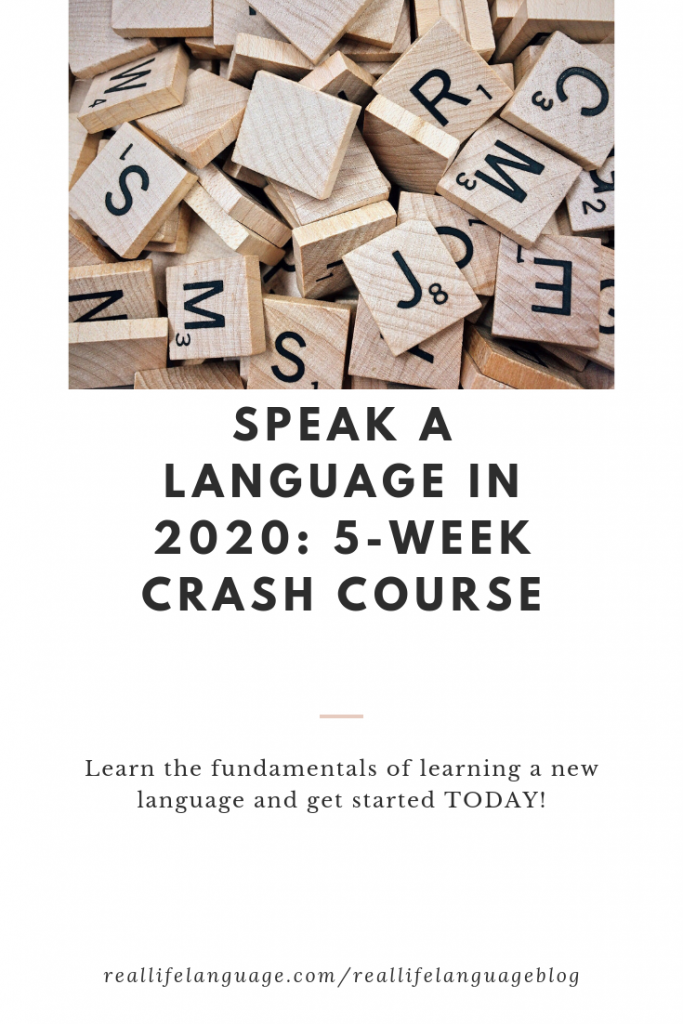 Week Three: Reading and Listening to Learn to Speak a Language
Investing time in input is essential to learn to speak a language. My formula is simple. We have two ears and one mouth, two eyes and one brain. I like to read and listen twice as much as I speak and write.
Reading is one of the most effective ways to learn a new language. All the grammar and vocabulary is served up to you in context. You can repeat it multiple times, unlike when talking to somebody, and learn as much vocabulary and grammar as you want. Pair it up with one of your personal interests. The time you invest will be well worth the payoff.
High-interest Reading. Don't be embarrassed if you enjoy reading things that don't seem academic. Read things that are easy and fun. A lot of magazines also have plenty to read online. Look at this example of People in Spanish. Learn all about your target language culture and learn a new language at the same time.
Pick fun, easy things to read and watch your vocabulary explode. You also can do it completely on your own. Great way to independently study languages. I love graphic novels. If you are learning French or Spanish, check out the FNAC website for some great picks.
Want to learn a little bit more about what's going on in the world than you're gonna get from People Magazine or from graphic novels? Check out newspapers. Tons of newspapers publish content online.
Readlang. One of my favorite resources for reading online or from my computer is Readlang – Read, translate and supercharge your vocabulary. This amazing add-on helps you understand text in numerous languages. You can also create flashcards from the new vocabulary that you got from the text.
Listening can be challenging, however, it is fundamental in learning to speak a language. Not only is the skill essential to communicate, it is something you must do to learn any language. It requires a huge investment of time. While it can be challenging, we live in a time where authentic content from all over the world is available everywhere. Our devices allow us to listen again and again until mastery. Select resources close to your fluency level. Think apps and audio course for absolute beginners, and immersive videos that you enjoy for intermediate to advanced. I love watching the news, tutorials (think dance) and drama. When I am well into advanced, I like to listen to audiobooks in my target language.
Some ideas:

Listen to audio courses on your commute. I love Pimsleur!
Listen to audio courses in your car while you're doing errands. Mark Frobose produces some great courses for beginners.
Listen to audio courses while you're exercising or walking. Earworms has created some fun short courses.
Listen to short stories in the target language. I love Olly Richards' short stories.
Listen to audio courses while you're cleaning. I love Michel Thomas' courses.
Subscribe to Yabla. Addictive, immersive, fun.
Binge watch shows in your target language on Netflix and Amazon Prime.
Watch addictive television shows on Youtube, like telenovelas. There are many are available online. I love shows based in real life, like Le Jour Où Tout A Basculé.
Get in shape and/or learn something new. In Spanish, we do Batuka, learn salsa, merengue and yoga. Learn a few keywords in your target language and use Youtube- it is one of the biggest search engines in the world and has loads of relevant content in many languages. Learn to play the guitar, cook or solve quadratic equations. Watch documentaries. Learn anything you want while you're learning a new language. Repeat as many times as you need to in order to understand.
Are you looking for some more tools to read in a new language? Click here.