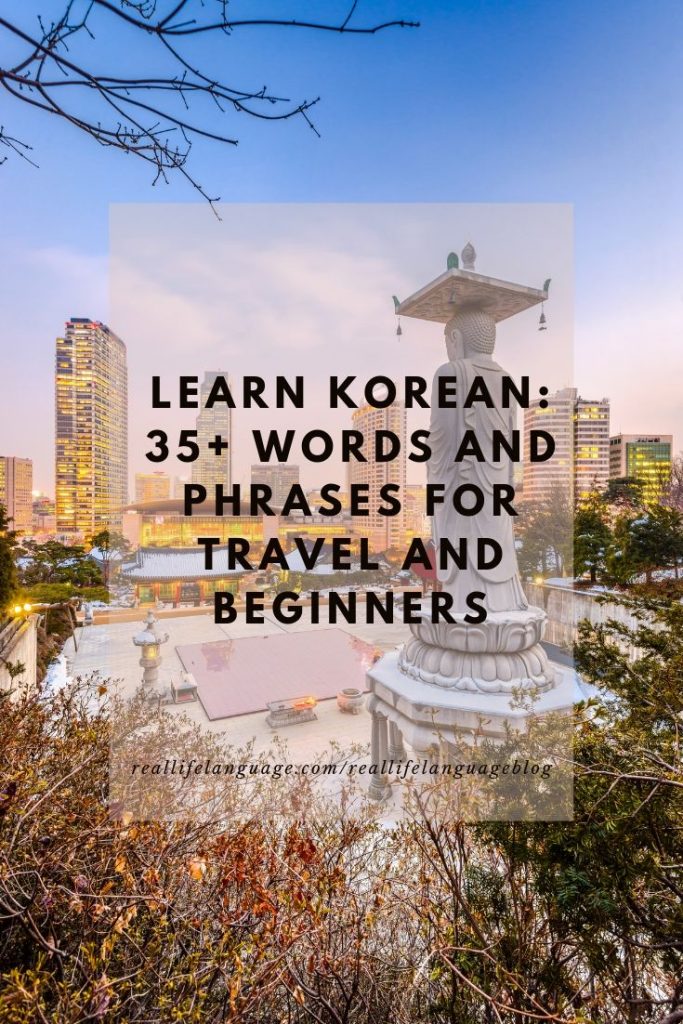 Learn Korean: 35+ Phrases for Travel and Beginners

Do you want to learn Korean fast? Check out these 35+ phrases all themed around language for travel- the perfect context to start learning a language. When you learn a new language for travel, you learn all the vocabulary and grammar you need in context. Learn enough words and phrases, and they will start overlapping. You can then start creating your own sentences.

Pick a new theme each week, for five weeks. Try using vocabulary columns and mastering the theme for the week. After studying the list, take a piece of paper and write the words and phrases on a column in Korean. Try to recall the English, writing the equivalents. Do again, giving the Korean. And don't worry yet about Korean scripts- write in Roman letters.

Learn Korean Week One: At the Airport

Learn Korean Week Two: Getting Around

Learn Korean Week Five: Eating and Drinking 
Common Korean Foods

Numbers for ordering food

hana-1

doogae-2

sagae-3

Get a server's attention:

Yell yo-gi-oh (literally, over here…)