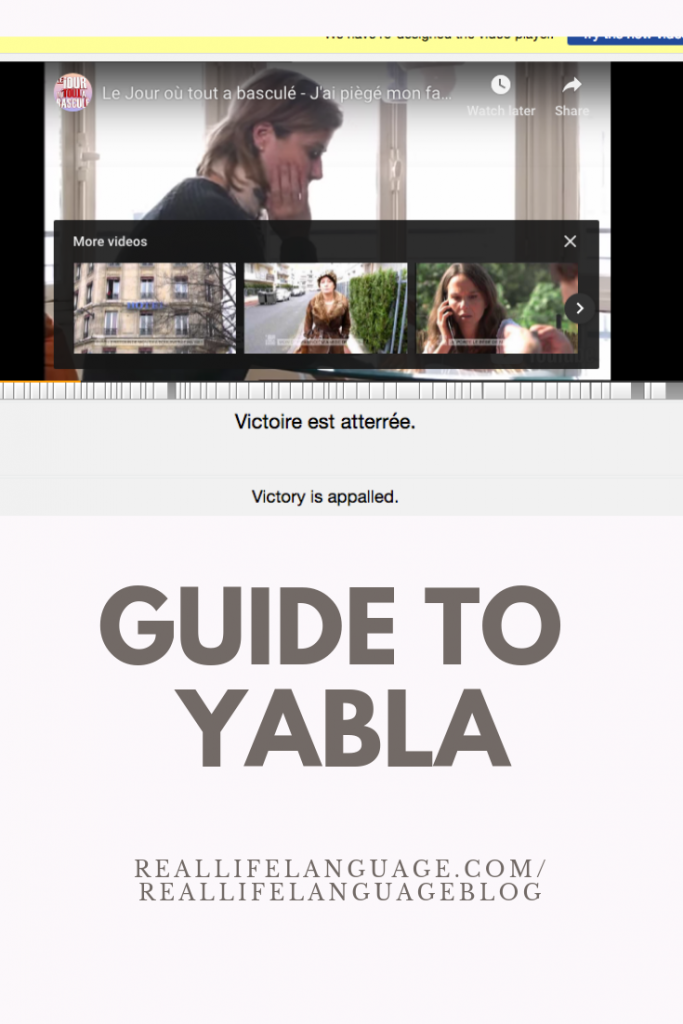 Yabla is one of the greatest tools out there to experience language immersion and improve listening comprehension. Yabla is a subscription site that puts out new content every week right from the target language country. You can immerse yourself in authentic real language, as long as you have an internet connection.
You can see dramas, commercials, news reports, music and more. It has a patented player that lets you look up words. The player also displays subtitles and captions. You can play the video slow or fast (even loop).
There are also numerous games that are included with every video.
You can even make flashcards of your new vocabulary.
Teachers can also use it with their students. It's a great way to expose students to native language and culture.
Yabla is available in French, Italian, English, Spanish, German and Italian at the time of this writing.